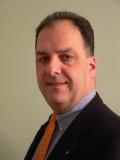 Lou Diorio, RPh, FAPhA
Is a graduate of Long Island University's Schwartz College of Pharmacy. Lou is an adjunct Professor of Pharmacy Practice for the college and a preceptor of pharmacy students. Lou has extensive experience in IV and extemporaneous compounding, and lectures and consults on these topics. He has managed an FDA-registered cGMP manufacturing operation for Coram Healthcare (SoluNet LLC). Since 1985 Lou has practiced in many clinical settings fulfilling many roles, including Chief Operating Officer of Hebrew Hospital Corporate services, a multi-centered sub acute and LTC hospital system in NY. Additionally, Mr. Diorio has lectured and developed educational materials for several big-pharma companies on sales & marketing topics.
Cell Phone: (201) 738-9125
Office Phone: (862) 221-9575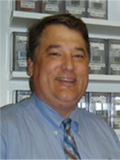 Dave Thomas, RPh, MBA
Is a graduate of St. Louis College of Pharmacy and has a Masters in Business Administration, with an emphasis in Management Information Systems, from Lewis University in Romeoville, IL. Dave's experience prior to joining LDT included Executive Technology roles for SoluNet, LLC; Baxter Healthcare's ChemoTherapy Division, Renal Divison, Clintec Nutritional Division and the COMPASS Group. Dave is a nationally recognized expert in Automated Compounding Technologies having written and spoken on these and other health care and technology topics.
Cell Phone: (847) 846-3753
Office Phone: (847) 458-8434
Office Fax: (847) 854-1760